The Top 7 Backlink Audit Mistakes
---
What are the most common link audit mistakes?
We've seen a lot of mistakes or outright scams from clients buying the backlink audit services, or even mistakes when doing it themselves.
Here's the list of the most frequent link audit fails sorted from 7 to 1 being the worst and most terrible mistake.
Avoid these link audit mistakes, they can cost you your business or job.
Mistake #7: Disavow and wait for weeks and months
This is a "soft-scam" – call it lack of education on how disavow works. One typical problem we see is that people create a disavow file, hand it back to their clients for upload or upload it themselves to Google Search Console (GSC) using the Google Disavow tool and then they sit back and relax.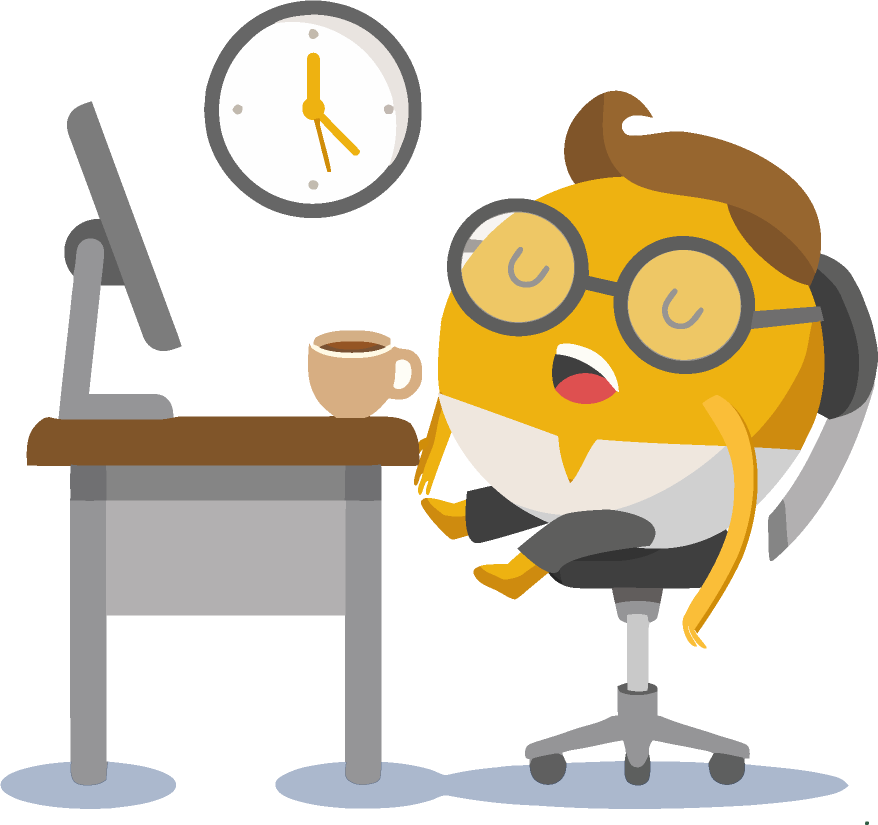 Even if that is the perfect disavow file, it can take months for Google to re-crawl those links.
Do you want to recover from a Google penalty in a few months? Or do you want to have those rankings back in a few days only?
After you upload a disavow file to Google, don't sit around and wait. You have no time for that.
You can force the Google bot to re-crawl your disavowed links faster. That's what we built Link Detox Boost (BOOST) for in 2013.
It speeds up the re-crawl of the links you have in your disavow file. If you don't use it, don't expect to recover your rankings fast.

Solution: Make Google re-crawl the links you disavowed much faster.
Implementation: Run Link Detox Boost 48 hours after you uploaded the disavow file.
Mistake #6: Disavow all weak links – regardless of their quality
If you don't invest into a compete crawl, a complete link audit for your website you are in trouble.
Make sure you check the automated recommendations that Link Detox makes.
If you save on the budget, you will miss the diligence needed.
A common pattern we see is that SEOs disavow all the links from weaker domains, say lower power or low DR, regardless of their quality.
A weak link could be a great link!
You run the risk to disavow 50% of your natural links doing that. You cannot judge a link's risk or quality just by looking at the overall number of referring domains (which Ahrefs DR measures, for example).
Your backlink profile needs a mix of links.
The time and resources that you invest in doing your backlink audit work will certainly pay off big time.
Solution: Review all the backlinks using the Link Detox Screener and disavow the ones that you don't find helpful for your website.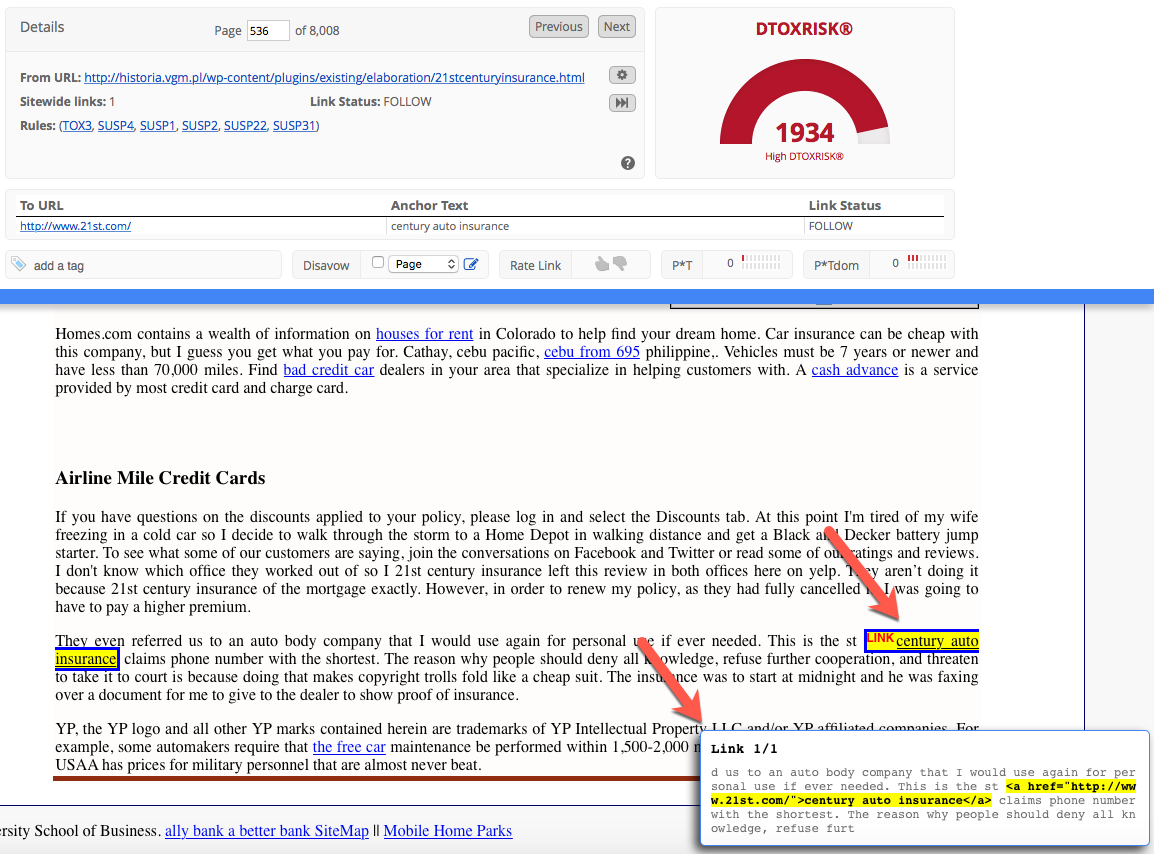 Implementation: Do it yourself or hire a link audit professional.
Mistake #5: wrong use of Link Detox
Link Detox is a very helpful tool, and it saves you countless hours. Just have in mind that there are a few steps that you need to go through if you want to obtain reliable results:
Classify at least 80% of your keywords (anchor texts) and "Recalculate" the report right away. We use all this information to calculate the DTOXRISK as accurate as possible. If you don't press the "Recalculate" button, you're looking at the wrong DTOXRISK

Upload of extra backlink data files

Upload your latest disavow file on first start

Connect your Google Search Console and Google Analytics account

Connect external backlink sources using API keys
Solution: Ensure correct and complete backlink audit setup.
Implementation: Get a kick start with a private site clinic. Consume the training material and do all the link audit work yourself, or hire a LinkResearchTools Certified Professional to do the work for you.
Mistake #4: Ignoring deleted links, ignoring noindex links
LRT gives you a full picture of your backlink profile, because you need it for your backlink audit.
In addition to what other tools call "Live links" or "Fresh links" you also need to look at
deleted links - because often they are still there and just blocked the generic SEO tool link crawler in robots.txt
unverified links - similar to "deleted links" these may be there, but the website was down and needs a retry, or blocked the specific crawler IP. In LinkResearchTools these special cases are handled and links are kept monitored.
We have seen dramatic improvements from disavowing spammy "deleted" links.
Solution: Combine as many backlink sources as possible and look at the complete backlink profile, get the full picture.
Implementation: Choose a software & a plan that allows you to analyze as many as possible backlinks.
Mistake #3: Not looking at the complete backlink profile
Did you do a link audit in the past, but still haven't recovered your website's rankings? The number one reason why that happened could be that you haven't done a thorough enough link audit.
Above we gave you an idea of what it means to go after "deleted" links.
We recommend to re-audit your backlink profile again, using all available data.
Partial link audits don't work well, or at all.
While nobody can say for sure which exact links are used by Google and which not.
But
leaving out links on noindex pages (like Ahrefs),
leaving out links that were not crawled in the recent six months (like Semrush),
seem like very bad ideas to try to perform a backlink audit.
Remember, Google takes all your backlinks into account. If you still have a lot of old, spammy links in your backlink profile, your website will never rank well. Take the time, look at your full backlink profile and enjoy all the benefits that come with a significant organic traffic increase. You'll have more leads, and you'll have more sales. It's all up to you and your willingness to do your backlink audit the right way.
Just think that when you pay for backlink audits, you pay to increase your organic traffic significantly. And organic traffic brings you leads and sales. You invest money to make money. Business doesn't work otherwise. I've learned that a long time ago myself.
Mistake #2: Link Removal for EVERYTHING
This is the worst link audit mistake and certainly a scam. We've heard agencies brag about how they first cause fear with a (wrongly generated) Link Detox Risk scale that is in the deep red.
Then sell the client on massive link removal with a success fee per removed link. Then just bulk email EVERY webmaster for EVERY link. And charge for every removed link.
To recap: In this case, the agency doesn't even care to find out which links might be hurting you, or using Link Detox right. All they are doing is abusing our brand and reputation to scare the client into buying a link removal plan, then charge by the link.
Solution: Don't allow anyone to disavow/remove all your links. That's the biggest link audit mistake.
Implementation: Choose your service provider carefully.
Mistake #1: Not do Backlink Audits at all
Some people say that they don't need backlink audits, because Google takes care of it all for them.
Really?
Even if Google would solve all the Spam practices, negative SEO attacks from competitors and such…
…would they also fix your site to make inbound links reach the destinations they are supposed to?
We don't think so.
And besides that, Google has a history of saying one thing, and doing (or not doing) another thing.
Take responsibility and control of your backlink profile, because even Google suggest to do so.
Solution: Don't believe that things are magically being taken care of - you might find it's not.
Implementation: Consider backlink audits an ongoing maintenance of your website.
Conclusion
Cheap and partial audit work will end up costing you more than what you saved. It's not about saving maybe hundreds of dollars in software fees or thousands in service fees. It's about recovering and protecting your business from Google Penalties.
When you look for a link audit from professional to do the link audit work for you, we know our LRT Certifieds, and we stand behind them.
---
---
---